Investing in Sustainability: Replacing an Old Wastewater Treatment System With a New BIOROTOR Installation at Luvigny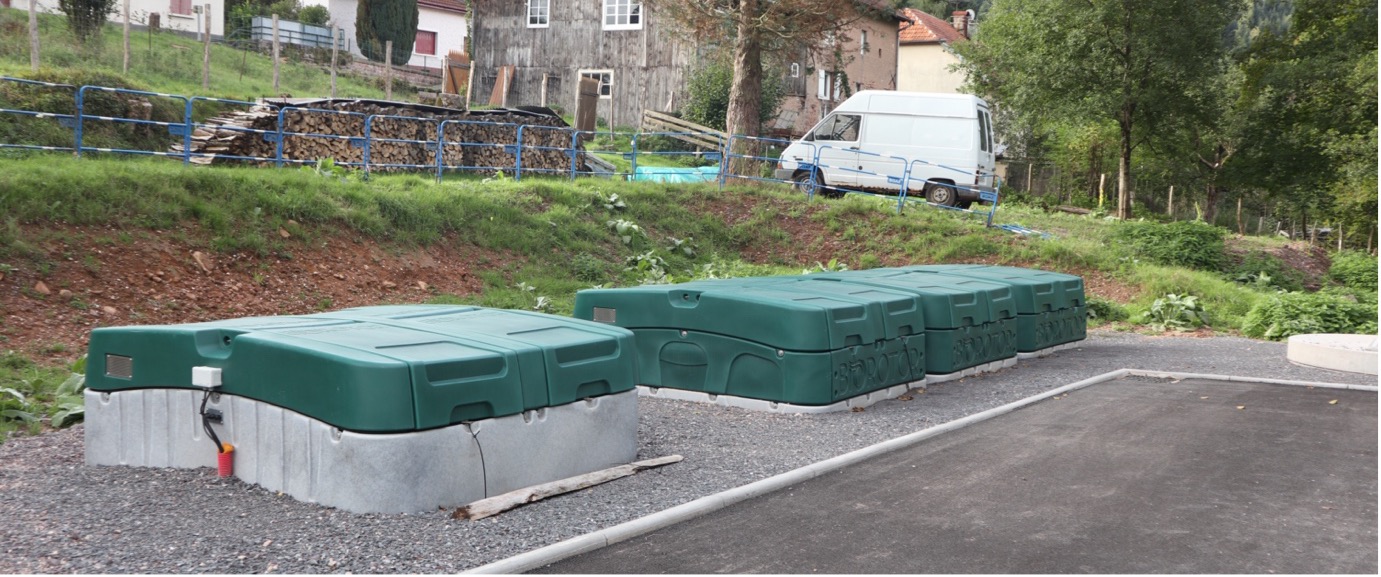 In today's world, municipalities are under immense pressure to not only provide high-quality wastewater treatment for their residents, but to do so in a sustainable and cost-effective way.
Older wastewater systems can often be energy intensive, expensive to maintain, or ineffective, which is why the municipality of Luvigny decided to replace their existing system with a new BIOROTOR installation.
Our Client – SADE and the agglomeration community (Communauté d'agglomération) of Saint-Dié-des-Vosges
Located in the Lorraine region, the the agglomeration community of Saint-Dié-des-Vosges needed a wastewater treatment system replacement for the town of Luvigny. Their existing outdated infrastructure was causing frequent discharges of substandard water quality, prompting them to find a replacement solution.
SADE was selected as the water company to undertake this project.
In response, SADE consulted our wastewater treatment engineers to conceive and provide the secondary treatment process (bio-discs and lamellar decanter) for the plant.
The Challenge
When SADE reached out to us for a new wastewater treatment system, they had many challenges that needed to be addressed.
Firstly, the wastewater system in the town of Luvigny was obsolete, and was approaching its limits. This saturated sand filter would have caused damage to the area's environment if left in this condition, so the agglomeration community decided it was time for a replacement.
They required a plant that could handle strict environmental regulations while also being easy to maintain and operate. This was of paramount importance, as it would guarantee their municipal technicians would be able to efficiently run and manage the solution.
Finally, providing a suitable wastewater treatment solution to this site presented a very unique challenge due to the difficult access to the plant's location, and its close proximity to the village center. They needed a compact solution that was easy to transport, quick to install, and that wouldn't be a source of noise disturbance.
DESIGN CRITERIA
Based on the specifications provided, we used the following criteria as the basis of the design of the proposed system:
INCOMING RAW SEWAGE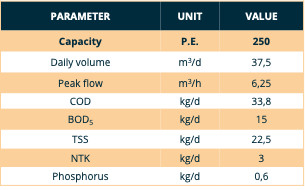 EXPECTED EFFLUENT QUALITY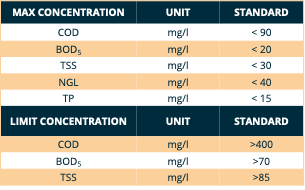 Our solution – a BIOROTOR secondary treatment process
In order to tackle the issues that Luvigny's municipality was facing, SADE chose us to provided what seemed to be the best suited secondary treatment process:
BIOROTOR biodiscs modules and a BIOROTOR lamella clarifier module.
In order to meet the expected effluent quality for this BIOROTOR project in France, we proposed a comprehensive secondary treatment solution that included:
A secondary biological treatment with three BIOROTOR biodiscs modules with lids;
A clarification treatment with one BIOROTOR lamella clarifier
The estimated daily energy consumption of this installation is 21 kWh, representing a very efficient 0.6 kWh per m3 of treated water.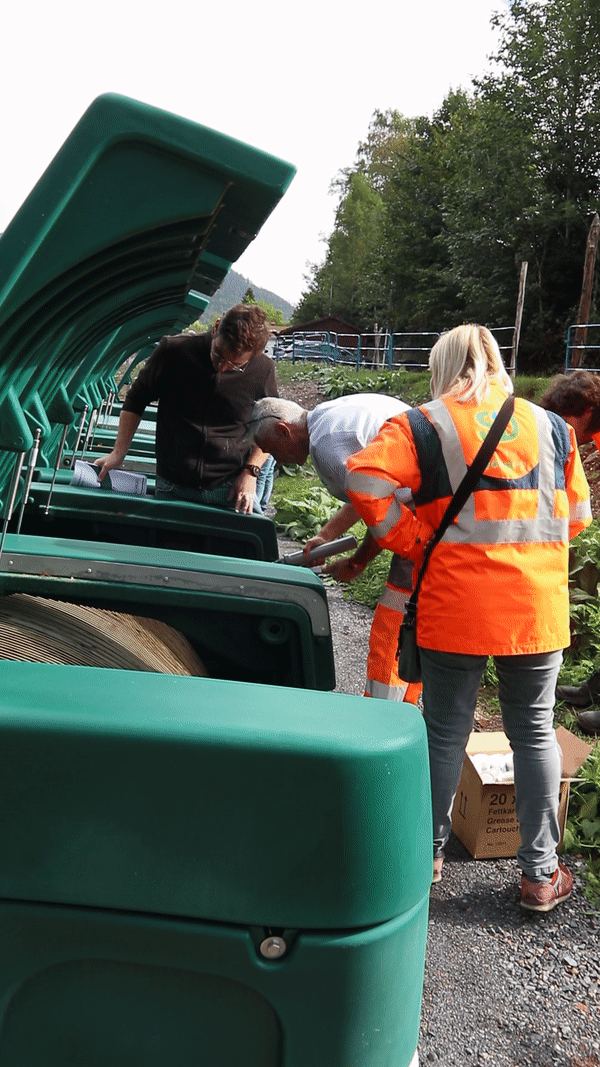 Developing Expertise On-Site : Operation

and

Maintenance training
On-site training was successfully conducted, and the operators were able to get hands-on experience of the BIOROTOR installation. Our wastewater treatment engineer, Nicolas, provided a comprehensive explanation and demonstration of both operation and maintenance activities.
Furthermore, a detailed operation and maintenance manual was distributed to help ensure optimal performance of the system in future. This was followed by a question/answer session.
To solidify the operations discussed in training, a hands-on exercise was conducted to demonstrate how maintenance could be done. This included demonstrating manual greasing of bearings.
This on-site training was crucial in setting up a smooth workflow for the BIOROTOR installation for the municipality of Luvigny.
Results – a more efficient and sustainable wastewater treatment system that run smoothly and without disturbance on the surrounding habitations
After a successful installation and on-site training by our team, the BIOROTOR installation for the municipality of Luvigny has been running for many months now.
Compared to the previous system, there have been several improvements in efficiency, sustainability, and peace of mind for the municipality inhabitants.
With this new wastewater treatment system, wastewater is properly treated without any disturbance for the surrounding habitations.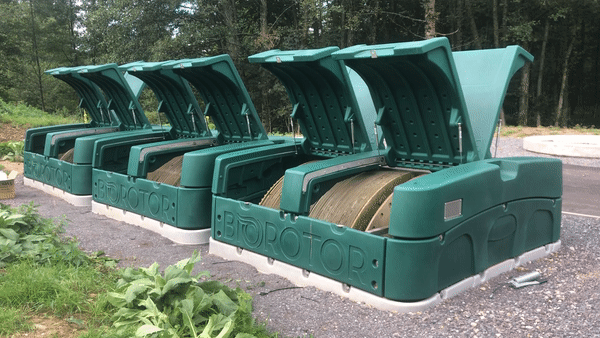 Need more information about our innovative RBC System?