Meeting Local Regulations: The BIOROTOR Solution for Perocseny Pension's Wastewater Treatment System in Hungary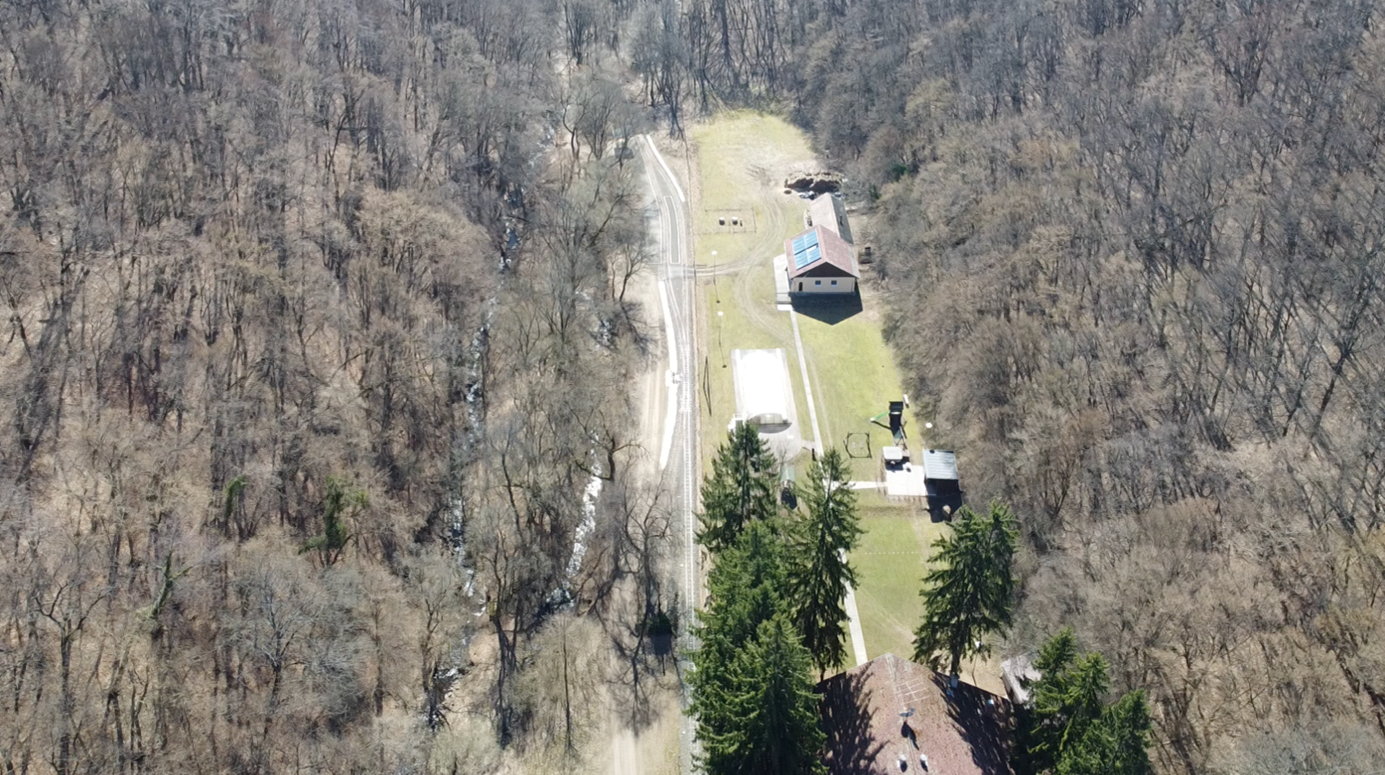 Perocseny Pension, a small pension located in the Northern hills of Hungary's National Park, needed to find a decentralized wastewater treatment solution that would help them meet the current wastewater regulations while being extremely compact.
Fortunately, they found BIOROTOR – a modular, compact, self-contained system that is easy to install and maintain.
Our Clients
When the owners of Perocseny Pension in Hungary were looking to update their wastewater system, they trusted ARPER Környezetvédelmi Kft., the exclusive BIOROTOR representative in Hungary, to restore the facility.
The pension is small but unsurprisingly popular, seeing around 70 guests in peak periods.
Our partner, ARPER, is an experienced wastewater engineering firm who shares our mission of protecting the environment, particularly preserving water.
Working together with ARPER, we were determined that this project would stand as an example of our attention to detail and commitment to excellence – now and for years to come.
The Challenge – Meeting Local Regulations for Wastewater Treatment
Perocseny Pension's goals was to have a wastewater treatment system that was compact and able to meet the local regulations for the wastewater effluent.
When looking for a wastewater treatment solution for Perocseny Pension that could meet local regulations, compactness was key, as the last thing needed was a bulky system taking up too much footprint and interfering with the beautiful landscape of the area.
Meanwhile, working in the hospitality industry brings its own set of challenges: ensuring any noise and odor generated would not disturb guests and being able to manage seasonal variation in wastewater flow without compromising on the effectiveness of treatments.
Though a wastewater treatment plant was already in place, it was too old and damaged, and could no longer be used.
Thus, BIOROTOR seemed to be an ideal solution, providing a compact size, high performance that won't be affected by peak flow variations and low running costs.
Our solution – the BIOROTOR system
In order to meet the expected effluent quality for this BIOROTOR project in Hungary, we proposed a comprehensive solution that included:
A primary treatment by repurposing two tanks already on-site;
A secondary biological treatment with one BIOROTOR module;
A clarification treatment with one BIOROTOR lamella clarifier.
DESIGN CRITERIA
Based on the specifications provided, we used the following criteria as the basis of the design of the proposed system:
INCOMING RAW SEWAGE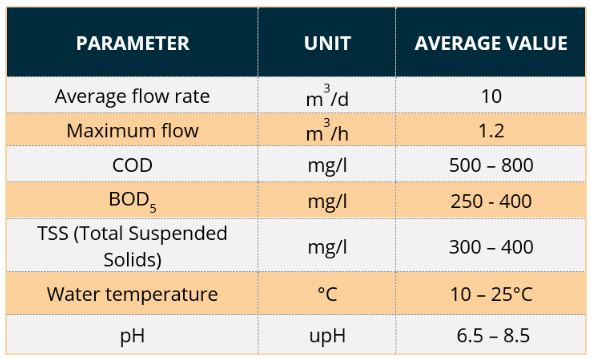 EXPECTED EFFLUENT QUALITY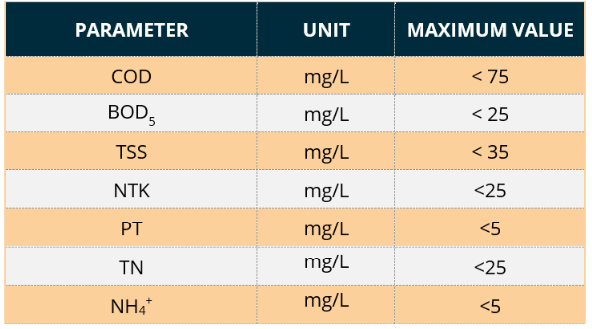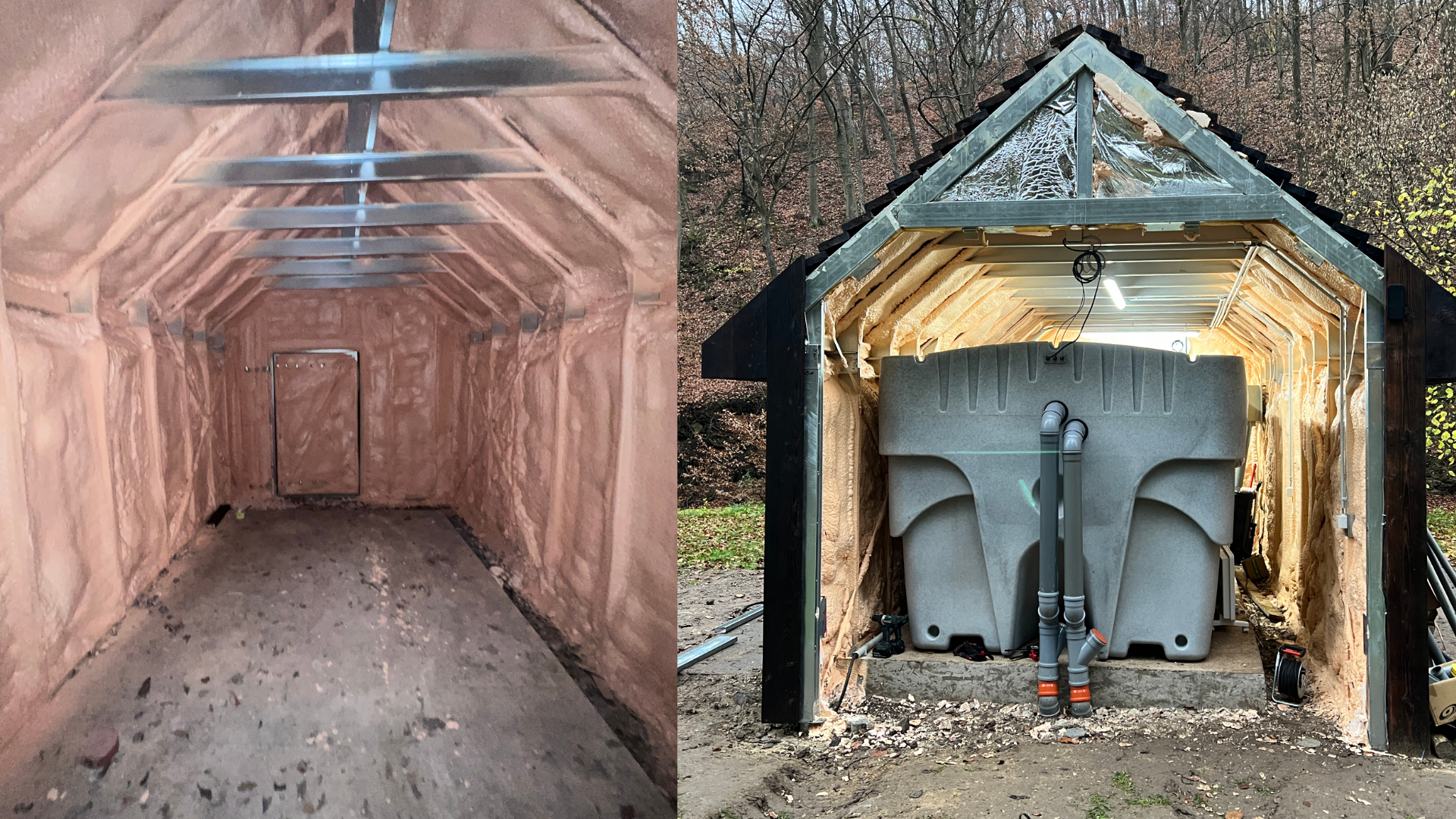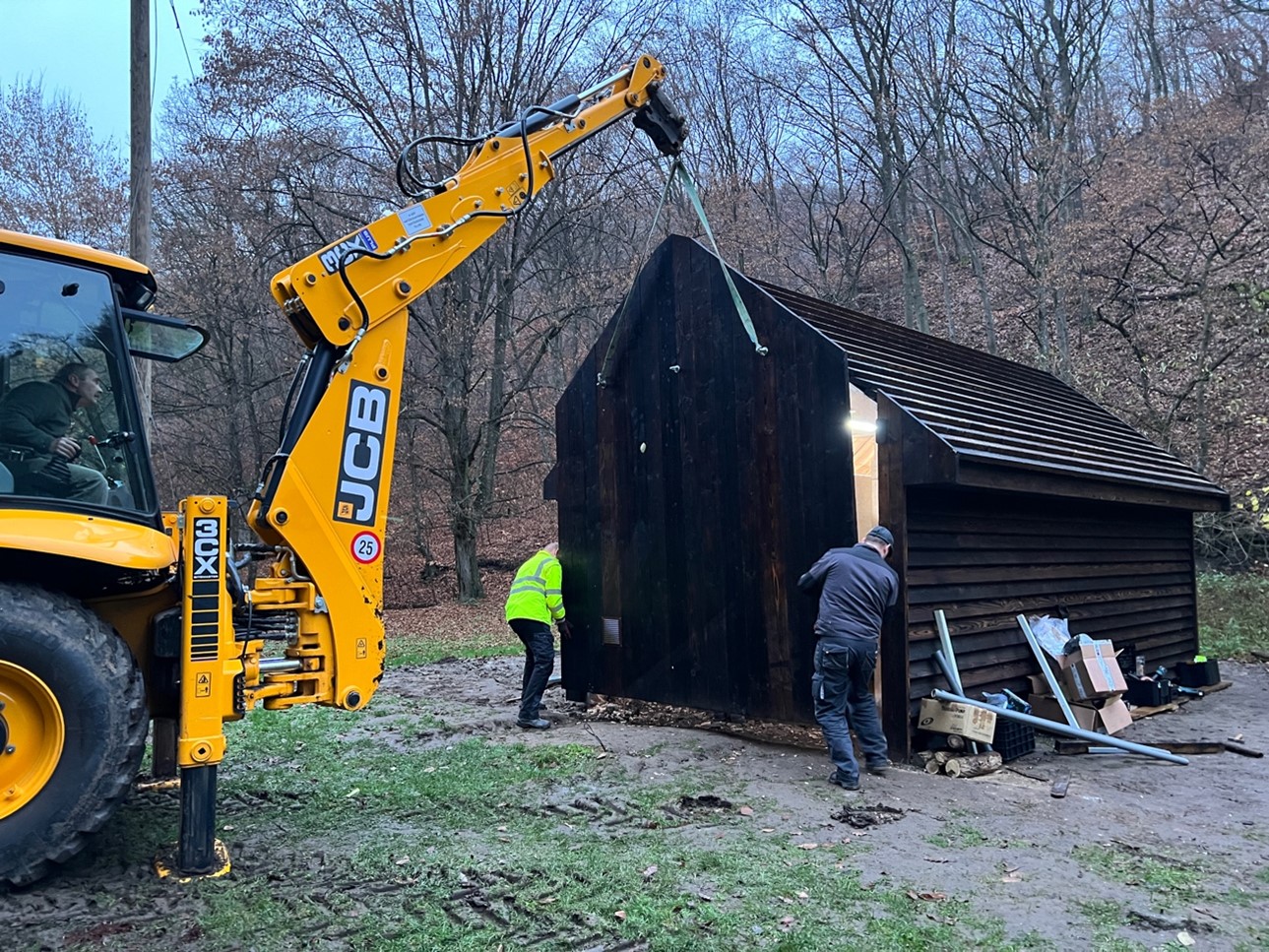 The New Cover Building for Perocseny Pension's Wastewater Treatment System
For this BIOROTOR installation, a cover building surrounding the technology was a necessity to maintain a consistent in-house temperature during winter times. It was also a wish from the pension's owner, to make sure the wastewater treatment plant would be isolated from the rest of the property, therefore preventing sight, noise, or odor disturbances.
The new cover building for Perocseny Pension's wastewater treatment system was designed to be as discreet and low-profile as possible. The insulation applied to the hut contributes to effective heat retention, resulting in reduced energy expenditures for heating and improved overall energy efficiency.
To ensure that the new cover building would blend harmoniously with its natural environment, it was thoughtfully designed according to the older plant's burnt pinewood outer cover layer. This ensures not only longevity of usage but also a beautiful harmonious fit into nature.
Results – why choosing BIOROTOR was a good choice
By using the BIOROTOR, the team in Hungary was able to achieve an impressive outcome, leading to customer satisfaction.
On top of all the technical benefits, there's also the added advantage of no noise or foul odors emanating from the facility, nor visual impact on the beautiful surrounding landscape.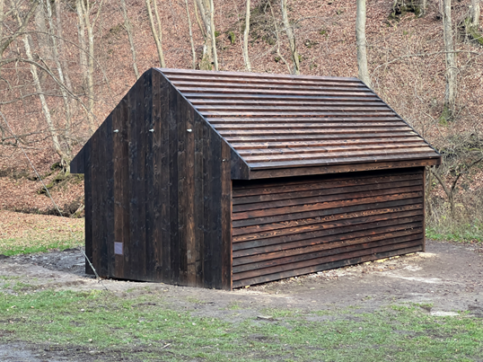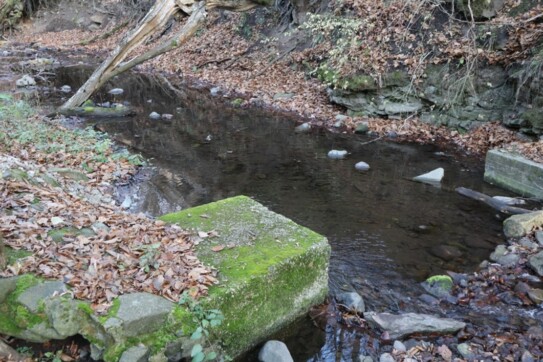 As the wastewater was being discharge into a nearby water course, installing an effective treatment solution was essential in order to avoid potential damage to nearby bodies of water.
Without the necessary renovations, discharging effluent would have resulted in negative consequences for the environment, potentially causing irreparable harm.
Thanks to the timely installation of the BIOROTOR, however, local water sources were protected from contamination and were kept safe for both humans and wildlife living in the area to enjoy.
All in all, our partner ARPER did an extraordinary job with this project.
The installation of the BIOROTOR system went smoothly and the system has worked well so far, meeting all local regulations for wastewater treatment.
Need more information about our innovative RBC System?